Big Red Group CEO provides advice to small business
David Anderson shares top 5 focus points for 2021
Recently, Big Red Group CEO David Anderson took part alongside Adam Jacobs, Co-founder of The Iconic, in a City of Sydney online seminar to share insights and advice to small businesses. The meeting brought together diverse brands, each with different products, seeking advice on how to grow their business in the current market.
Both leaders shared advice specific to each business, however as an overarching point, Anderson shared the top 5 questions every business owner should be asking themselves as they vie to remain relevant in 2021.
How can I ensure sustainable growth?
Having a growth mindset is essential to building business momentum, and overcoming the challenge of stagnation. Whilst Big Red Group is experiencing strong domestic growth fuelled by international border closures, Anderson continues to question how to build underlying sustainable growth. This continuous focus on long-term growth is vital for the future of the business, particularly as international borders reopen, and Anderson sees partnerships and marketplaces as powerful ways to achieve this.
Do I maintain my competitive advantage?
In a crowded marketplace it can be difficult for businesses to stand out. It is important to recognise external trends and how they may change or apply to a business. During the pandemic, Big Red Group has continuously invested in marketing, people and technology to further grow its marketplace of trusted brands including Adrenaline, Lime&Tonic and RedBalloon. Anderson knows it will take this kind of bold leadership to maintain its competitive advantage, particularly when international borders open. Small businesses should look to discover their unique selling points and take advantage of gaps in the market.
How do I realise a return on investment?
Appropriately investing time and effort is critical when calculating a return on investment for both small and large businesses. As Anderson states "I am a big believer in invention and innovation." Trying different things, and establishing and monitoring the metrics around how they effectively help move the business forward ensures that resources are being utilised appropriately. And if the return is simply not there, don't be afraid to cut the ties.
How do I attract and retain talent in a competitive market?
Maintaining and building capability in the marketplace through a dedicated and supported workforce has been particularly challenging throughout 2021. With the pandemic causing a prodigious shift in how the workplace operates, it is paramount that businesses intently focus on to how they attract, retain and support talent. They must continue to cultivate leadership, growth and connection to remain relevant.
How do I drive the right outcomes?
Having the appropriate trajectory of your business and making the correct decisions as you move forward determines where the overall business will sit. When these decisions reflect the implemented values, business can think about where they will be in due course. Having the metrics to support goals is critical in determining the efficiency of operations.
As the second half of 2021 unfolds, the landscape will continue to shift, but if businesses are true to their core and focus on what is within their control, they will find their way through.
Click here to see the full webinar.
Big Red Group's Experience Oz powers Destination Gold Coast's 'Stay
23 March 2022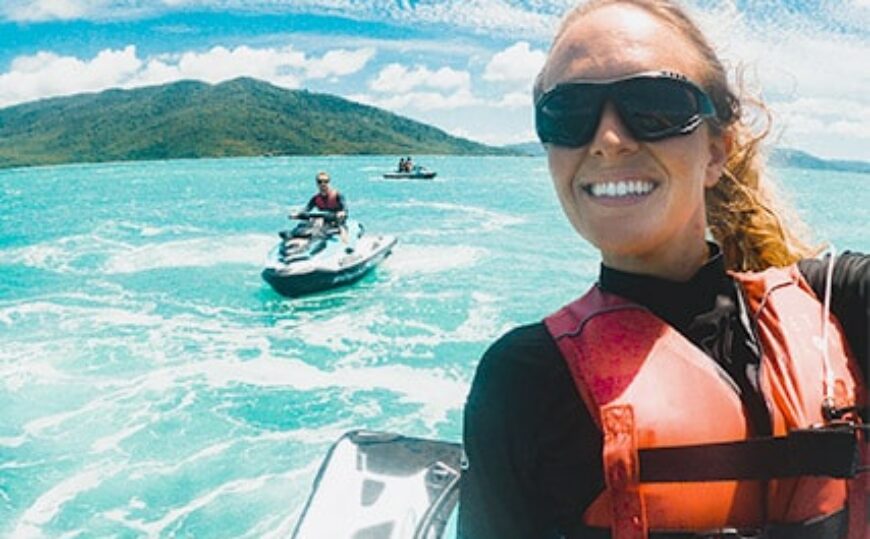 Adrenaline Partners with Tourism Queensland to Win Intrastate and Interstate
21 March 2022