Big Red Group hosts industry partnership event
CEO David Anderson welcomes all to new workspace
June 8th 2021 – Big Red Group CEO David Anderson joined other leaders of the business in welcoming industry partners to its new eco-rated workspace at Martin Place in Sydney's CBD. The event attracted attendees from state, regional and national tourism agencies, along with small businesses from around Australia, many in Sydney for the 2021 Australian Tourism Exchange (ATE).
Anderson opened the event, commenting on the value of partnerships in driving economic recovery and growth within the tourism sector. With Big Red Group currently outperforming the market by more than 60%, and up more than 50% year to date (like for like, compared to 2019), Australians are engaging in domestic experiences more than ever before, fuelled by international border closures.
This has created new opportunities in the realm of partnerships, with Big Red Group's leading brands Adrenaline and RedBalloon recently partnering with large government entities to extend their audience reach. These include:
Current:
Tourism Australia (Holiday Here this Year – 'Get Amongst It', Adrenaline)
Service NSW (Dine & Discover – RedBalloon and Adrenaline)
WA Tourism (WA Your Way – RedBalloon)
Destination NSW ('Love Sydney' – RedBalloon)
Jan / Feb 2021:
Tourism Australia (Holiday Here this Year – RedBalloon and Adrenaline)
Anderson says "These partnerships highlight the value of collaboration to reach new audiences and channels. As the largest experience marketplace in ANZ with over 2200 experience suppliers onboard, our scale, trusted brands, and leading marketing and tech, positions us as a value-add partner who can enable government and industry to reach new audiences. It's an incredibly exciting time, with these collaborations just in their infancy."
With more campaigns around the corner, Anderson intends on making the most of the domestic opportunities while they are there and remains on track to deliver more than 1 million customers to Big Red Group's supply network this year. On any given day, there are more than 500,000 Australians with credit to use across Big Red Group sites, highlighting the value to suppliers in being part of its marketplace.
And the most popular experiences this year?
Anderson says "Flying experiences such as tandem sky diving and hot air ballooning are at all-time highs, closely followed by driving experiences such as V8 race car driving. Country retreats and romantic getaways are also thriving, which is no surprise after a year of snap lockdowns – people want to get out and about, and spend time sharing experiences together."
Fortunately, Big Red Group has more than 7,000 experiences to choose from, so the only challenge for people, is deciding upon one.
Big Red Group's Experience Oz powers Destination Gold Coast's 'Stay
23 March 2022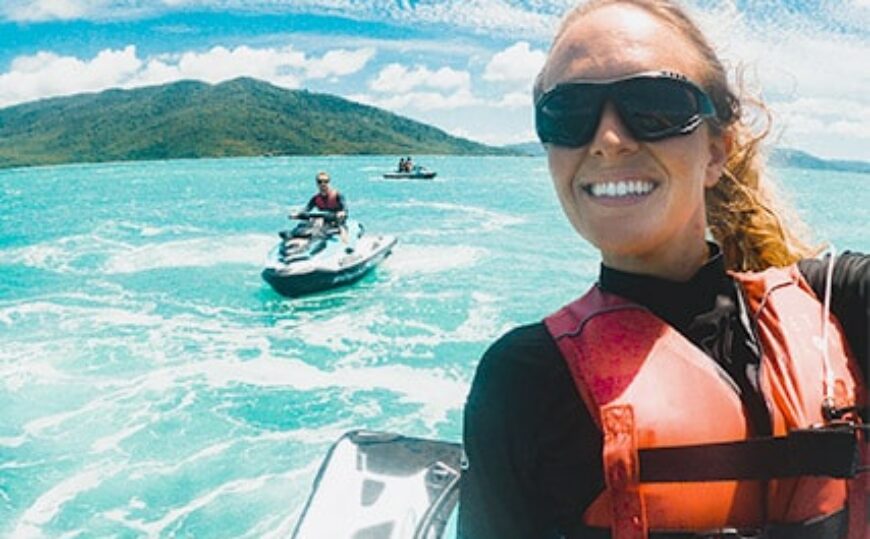 Adrenaline Partners with Tourism Queensland to Win Intrastate and Interstate
21 March 2022