Big Red Group's Adrenaline and Tourism Australia team up
Adrenaline and Tourism Australia are inspiring Australians to 'Get Amongst It' in new campaign
Sydney, 21 May 2021 – Big Red Group brand Adrenaline and Tourism Australia have this week launched the first of a five-part campaign, inspiring Australians to take exciting holidays at home and 'Get Amongst It' with adventure.
As part of the broader Tourism Australia 'Holiday Here This Year' campaign, phase one of 'Get Amongst It' focuses on Port Lincoln in South Australia. The other four Australian adventure capitals will be unveiled over the coming month.
As part of the campaign, Adrenaline engaged local content curators to showcase their favourite adventures, local knowledge and holiday itineraries, aimed at encouraging Australians to tap into their adventurous spirit and get amongst it.
Adrenaline's Brand Manager, Toni Westlake is excited to play a role in inspiring Australians to adventure more domestically, "our consumer insight analysis showed that many Australians had unused annual leave and no inspiration for how to use it. In fact, Australians have nearly 175 million days of annual leave due, an increase of over 23 million days from early 2020. With international borders still closed, this highlighted a perfect opportunity for us to partner with Tourism Australia, and inspire the domestic market to adventure when they holiday here this year."
All that's needed is a little inspiration, and for that, Adrenaline is on hand to provide some exciting options that will not disappoint. Phase one of the 'Get Amongst It' campaign features diving with sharks and sea lions in Port Lincoln, through to kayaking in Coorong National Park. And with more than 2500 experiences across the Adrenaline site, there's something for everyone.
As Australia's economic recovery continues, and consumer confidence is at its highest since February 2020, this campaign seeks to build on the surge in Australians participating in experiences, while injecting funds into small businesses, local tourism operators and communities.
The 'Get Amongst It' campaign will run until the end of June.
Big Red Group's Experience Oz powers Destination Gold Coast's 'Stay
23 March 2022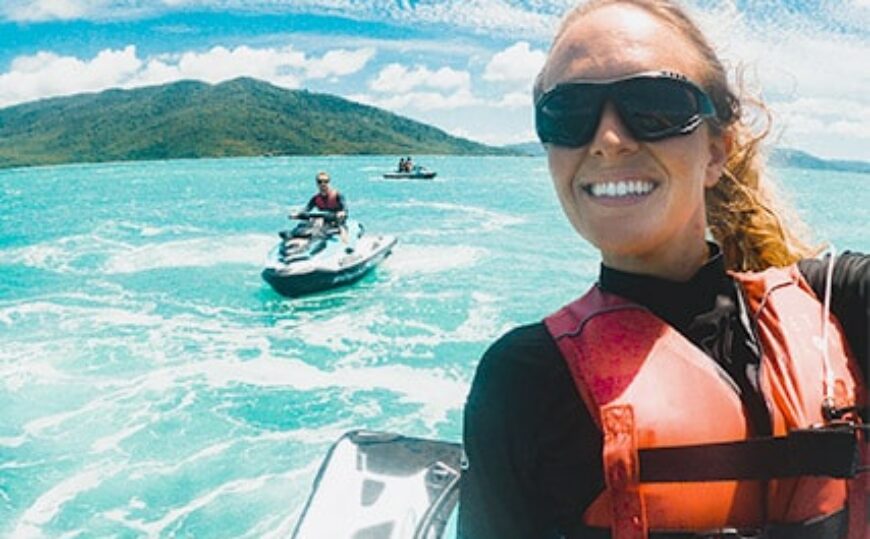 Adrenaline Partners with Tourism Queensland to Win Intrastate and Interstate
21 March 2022