Suppliers shifting the way people experience life
David Anderson Out & About with Suppliers
CEO David Anderson knows first-hand, how the myriad of experiences that comprise Big Red Group's marketplace, truly shift the way people experience life. Thrilled at the recent freedoms that State border openings have afforded, Anderson and family recently hit the road, immersing themselves amongst Big Red Group's supply community who enable incredible life changing experiences. Anderson's Victorian visit saw him attending the Australian Open, hot air ballooning over the city scape of Melbourne, and whizzing around a Go Kart track in Port Melbourne. Next up was a very different type of experience, setting out from the tranquil solitude of Sorrento Pier on the picturesque Mornington Peninsula, where Anderson and youngest son Will had the privilege of swimming with wild bottlenose dolphins and fur seals. It was a remarkable experience which left a lasting impression on the pair. Eco-certified and multi-award winner Polperro Dolphin Swims, founded and operated by the Muir family since 1986, is just one of 2500+ small business operators partnering with Big Red Group to form the largest experience marketplace in the southern hemisphere.
These Australian and New Zealand owned and operated businesses have struck mutually beneficial relationships with Big Red Group, which generates distribution and demand opportunities for their businesses through its market leading brands Adrenaline, Lime&Tonic, Experience Oz, Experience Oz Local Agent and RedBalloon.
In return, Big Red Group has the honour of listing these unique, once in a lifetime experiences across its sites, which Anderson knows will not only resonate with Big Red Group's customer base, but will ultimately shift the way people experience life. The very premise on which the business was formed. With recent stints also in Brisbane and Cairns, where Anderson visited Experience Co's new multi-million-dollar pontoon set to change the way people interact with the Great Barrier Reef, Anderson is reflective of his travel's interstate, which he shared with employees at a recent event.
"It's been so amazing to get out again and see suppliers, spending time with people and reconnecting. I take away from this trip, the value of human interaction. So much more is accomplished face-to-face, these relationships with our supply partners are just so important."
Anderson continued, "Swimming with the dolphins was one of the most moving experiences of my life. I think about that moment, when I was out there with my 13-year-old son in the water alongside wild dolphins, and it just changed his whole perspective."
The humbling experience has brought new clarity to Anderson, "I am reminded of the incredible business we are so privileged to operate, and the platform we have to create change. Sitting in the boat, hearing about the 3km of fishing wire they took out of the sea that month, it was very moving."
Over time, Anderson intends to use Big Red Group's platform and ESG program to educate and inform, while bringing the plights of its suppliers to the forefront of both State and Federal Government agendas. "We are in a unique position, to be the voice for our community, engaging with Government to raise industry issues and help our suppliers extract stimulus support."
As the event concluded, Anderson provided a final word to the Big Red Group team numbering around 140, "We are so fortunate to have created a business that fosters opportunities for people to experience life. We must drink our own champagne, and just get out there and do it."
And with that, Anderson headed off to visit a long-term supply partner at Sydney Motorsport Park, and was soon behind the wheel of a V8 Supercar, once again, experiencing life to the fullest.
Big Red Group's Experience Oz powers Destination Gold Coast's 'Stay
23 March 2022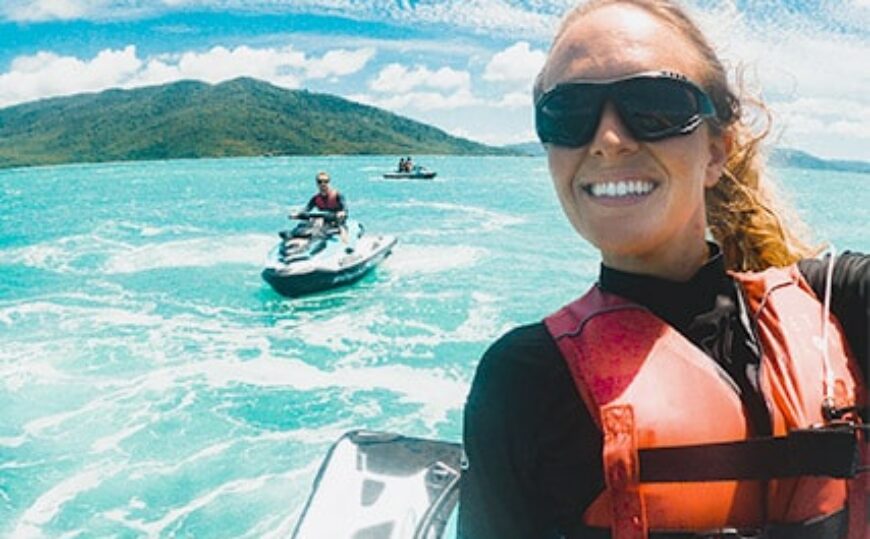 Adrenaline Partners with Tourism Queensland to Win Intrastate and Interstate
21 March 2022