Madeleine Robins on Big Red Group's Workplace
March 2021, Madeleine Robins, Big Red Group's People and Culture Director recently spoke about Big Red Group's workplace culture, and how the pandemic has shaped its future workspace.
BRG relinquished its office space in March 2020 when the pandemic was declared, and moved to a fully remote workforce. Whilst productivity was able to be replicated in line with office outputs, it was a matter of ensuring connection amongst the Big Red Group community could still be maintained despite the physical distance between people.
According to Madeleine, Big Red Group's very culture hinges "on the simple point of connection, and the richness of that connection allows us the depth of creativity that continues to drive our commercial success."
Throughout Covid-19, remaining connected was a challenge able to be overcome by the very nature of the work that Big Red Group undertakes – serving experiences to shift the way people experience life.
"As we don't have an office right now, we use experiences to provide that richness of connection for our teams. And the impact of that is a depth of relationships and productivity, and it's that connection that enables us to run a more innovative, challenging and forward-thinking business."
Madeleine adds that when Big Red Group does take a new office premise in 2021, the 'experience @ work' program will continue. Every month is different, with a variety of experiences for Big Red Group's people to be involved in, consistently reminding them of their purpose, unique identity and competitive advantage – Big Red Group sells experiences.
In March alone, there is axe throwing, ocean kayaking, sabre fencing, Barcelona cooking classes and a cultural tour of Chinatown planned. These experiences are a fantastic way for people to get to know each other across the organisation, integrate new team members, and provide an opportunity to try the experiences on offer through RedBalloon and Adrenaline – two leading brands under the Big Red Group umbrella.
Big Red Group's team have been working remotely for over 12 months, and Madeleine says, they are ready to come back to the office, to collaborate in person, innovate ideas together, and work on challenges. Madeleine muses that it will be an interesting transition, but one that they are ready for, as teams are missing each other.
While flexible and remote working will remain an option, Madeleine sees the new working environment very much as a hybrid model, where people will choose to do a combination of both in-office work, and working from home.
Madeleine adds "Big Red Group's role as an employer is to provide options and parity of experience and opportunity, our employees choose where to do their best work."
No matter what, experiences will always underpin the BRG community regardless of their office surrounds, as they are Big Red Group's competitive advantage. The mantra is simple – make every moment count, both in and out of the office.
About Madeleine Robins, Big Red Group's People & Culture Director
As a commercial HR leader passionate about organisational design, Madeleine oversees how Big Red Group's teams connect and influence each other to be the best they can be – operating with purpose attributed to an optimised growth culture and expert team communications.
Madeleine is accountable for strategic People and Culture initiatives across all Big Red Group business operations including managing mergers and acquisitions, embedding ultimate best-fit organisational design, devising Executive development programs, and sourcing and developing talent.
Prior to Big Red Group, Madeleine was Head of Employee Experience at RedBalloon, and previous to that served as HR Manager for Groupon AU.
Madeleine graduated with Honours from Manchester Metropolitan University, and holds a BA majoring in Criminology and Sociology.
Big Red Group's Experience Oz powers Destination Gold Coast's 'Stay
23 March 2022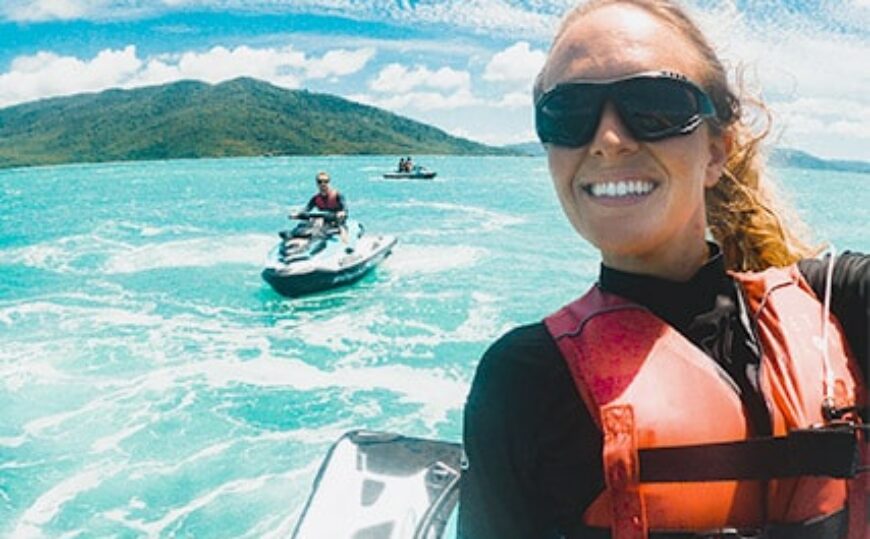 Adrenaline Partners with Tourism Queensland to Win Intrastate and Interstate
21 March 2022