Experience OZ partnership with Vivid Sydney
Experience Oz and Vivid Sydney encouraged visitors to light up at night, experience more by day
Vivid Sydney, Australia's largest festival, has not only dazzled crowds with its stunning light displays but has also become a lifeline for struggling local businesses. This year, the festival's Local Business Program, supported by Experience Oz, has proven to be a game-changer for small and medium-sized businesses hit hard by lockdowns and typically facing quieter periods during the colder months.
Lockdowns in Sydney took a toll on the economy, estimated at a staggering $7 billion, with small businesses suffering the most. Recognising the importance of supporting these businesses, Vivid Sydney's Local Business Program stepped in to provide a boost.
With a record-breaking attendance of over 3.28 million, this year's festival presented a golden opportunity for local businesses to capture the attention of inbound tourists.
Experience Oz played a vital role as the key sponsor, supporting experience operators during the tourism bounceback. The experience marketplace facilitated the sale of nearly 13,000 Vivid-related experiences for its supplier community in Sydney, doubling revenue for its suppliers with an impressive 101% year-on-year growth.
One standout example of the program's success is Sydney Princess Cruises, a participant in the Local Business Program. They not only sold out almost all their 100-person cruises during the festival but also had to add two additional cruises to meet the overwhelming demand.
Vivid Sydney's Local Business Program and Experience Oz's sponsorship provided businesses with a platform to showcase their unique experiences and exclusive offers, leveraging Vivid Sydney's engaged audience. Local business participants received access to various promotional assets such as LED screens, window decals, and posters professionally installed to attract customers.
The impact is evident in the numbers:
Compared to the previous year, the volume of experiences sold grew threefold, up by an impressive 203%.
The revenue generated also doubled, reaching a remarkable 101% increase year-on-year.
From March 1 to June 1, a total of 12,728 Vivid-themed experiences were sold, amounting to a value of $786,751, compared to 4,199 experiences sold, worth $390,766, in the same period the previous year.
By providing much-needed support to local businesses and boosting the tourism economy, Vivid Sydney's Local Business Program and Experience Oz have not only illuminated the city but also brightened the future of small businesses in Sydney during the colder months.
Big Red Group's Experience Oz powers Destination Gold Coast's 'Stay
23 March 2022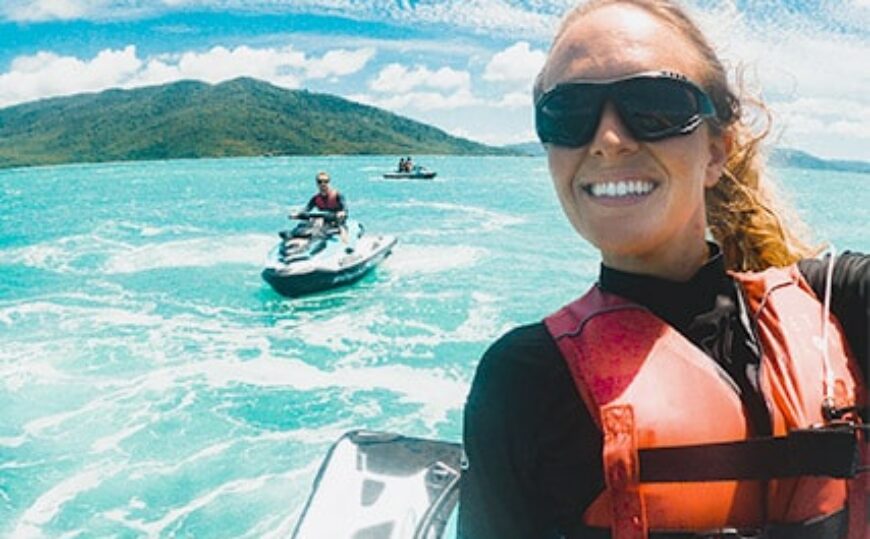 Adrenaline Partners with Tourism Queensland to Win Intrastate and Interstate
21 March 2022