Fortifying the domestic tourism market
Supply partner SeaLink sails through the pandemic with determination
In the 10 years spent as a supply partner to Big Red Group, SeaLink Travel Group has grown exponentially, becoming the largest tourism and marine transport company in Australia, with locations throughout many states and territories
SeaLink General Manager of Global Sales and Distribution, Richard Doyle states that "travel is about connecting people, it's about sharing the experiences and creating brilliant memories." However, COVID put a lot of pressure and ambiguity upon SeaLink, they had the challenge of adapting to the reality of being part a touristnd marine venture in these trying times.
When the pandemic began, SeaLink knew that maintaining their momentum would require direct action. Their vast portfolio of island packages, famous lunch and dinner cruises on Australia's iconic harbours and rivers, ferry trips and experiences like whale watching were all parts of their multi-faceted business. Each component would need a unique strategy to remain viable in a pandemic.
For the business, the most challenging aspect was the ambiguity of not knowing how long the pandemic would be when it first started, however, having transparency across the business to acknowledge this allowed stringent strategies to be put in place – tough decisions and honesty were critical.
Adhering to COVID safe guidelines was paramount in building customer trust and reassurance. Doyle states, "As we are selling experiences, we all have to make sure that our guests' safety was priority number one when they undertake whatever experience they do with us, that has become key to our business success." Analysing the national response to COVID guidelines in each state protected the business from any potential issues and ensured safety for every customer.
With Australian border closures and a complete ban on in international arrivals, the domestic market would become the main focus for SeaLink at this time. Doyle knew this to be the case, "We spent a lot of time in the early months of lockdown in March-April 2020 to really transpose and change our product. When we started operating again our ability to reposition and remodel our experiences was vital."
Through partnerships, such as the one with Big Red Group, SeaLink were able to mobilise the domestic customer base. "Big Red Group has been an important part in getting us to that domestic market" Doyle stated. Working within this partnership; the campaigns around celebrations such as Mother's Day and Father's Day contribute and engage a wider audience for SeaLink, helping to sell the destination.
For SeaLink, the highest point during these times was when they successfully reopened and were once again welcoming guests back on board. With many new and exciting ventures on the horizon, SeaLink continues to grow and is looking forward to the international market joining the domestic market in experiencing the best that Australia has to offer.
Whilst there are still some unknown aspects due to the pandemic, SeaLink future-proofed their business by fortifying their domestic market, through deepening their understanding of it. Whilst the pandemic has not yet ceased, SeaLink knows they have put in the hard work to keep rebounding.
Doyle closes in saying "Even with this current state of lockdown, we know that customers really want to get back out there and travel and to see and experience Australia. We look forward to welcoming people back to help them create more brilliant memories."
There is no doubt, SeaLink's future remains bright.
Two Auscontact Association national awards taken home by Big Red
23 November 2022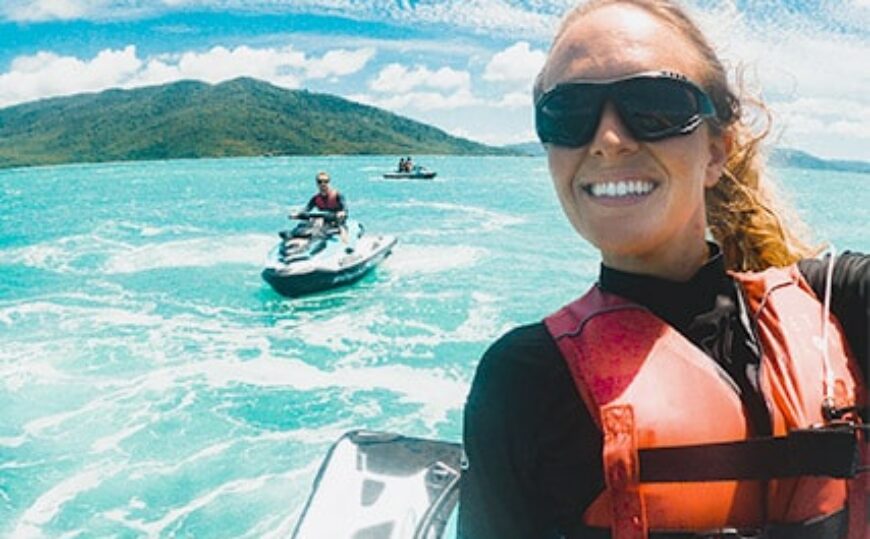 Adrenaline Partners with Tourism Queensland to Win Intrastate and Interstate
21 March 2022