Growing the experience marketplace
Generating new demand opportunities for supply partners
At any point in time, 50% of the population want to do or gift an experience, and half of them want to do it while on holiday*. It's a compelling statistic that underpins the strategy behind Big Red Group's recent acquisition of Experience Oz and Experience Oz Local Agent.
At Big Red Group's Supply Partner Webinar hosted on November 25th 2021 by Group CEO David Anderson, alongside Ben Manns – Supply & Distribution Director and Stephen Blake – Head of Supply, new growth and distribution opportunities were shared with suppliers.
In Anderson's opening remarks, he reiterated that it's an exciting time for Big Red Group and for suppliers with new brands opening up domestic and inbound tourism channels Big Red Group did not previously have. This in addition to opportunities with 700+ hotel concierge desks through Experience Oz Local Agent, and ClubConnect enabling access to autoclub audiences through a 10-year wholesale agreement.
Anderson highlighted the focus into 2022 was on building demand and distribution for its supply partners, "Our job is to build the marketplace for our suppliers. We're not after the transaction alone, we're after a much deeper relationship. It's about partnership, building deeper products and services. We also want to collectively use our scale and authority to work much more closely with Federal and State Government, to give our industry a voice and right share of the conversation, currently dominated by hotels and airlines."
Ben Manns agrees, "Experiences and activities have traditionally had really poor representation at the table. There's not a direct correlation between hotels and experiences, so when a hotel might be down 20%, our sector could be down by 70%, but it's the hotels that are being heard. This is a real pain point for suppliers, so the fact that Big Red Group is investing in this space, increasing our voice, can only be a good thing."
While only 2 weeks into his new role, Manns intends to leverage the 50 years of accrued industry experience between himself, Stephen Blake, and Clint Gudenswager – who continues to head up Local Agent, to solve these types of pain points for suppliers, as they inherently understand the issues.
Manns says, "This is an opportunity to reset the way we've always done things. We understand the pain points. We know lack of consolidation in tech can be frustrating for suppliers. Reporting is important, suppliers want a deeper understanding so they can find those pots of gold in a competitive marketplace. Speed of payment is vital, especially coming out of COVID-19. And we're continually refining the speed to update product listings, and how we can better empower suppliers to manage this in the future."
While many supply partners don't currently have any connectivity, live availability is a core focus moving forward. Speaking to suppliers every day, Blake knows the importance of these things.
"We're constantly looking at building our channel manager connections and increasing live availability throughout the site, it's a priority for us" Blake says. "We're looking at the next level now, how can we really partner much more deeply through technology and in product development, to help individual suppliers grow their business. Now we have this scale and increased authority, we can work together towards a common goal. It's the perfect time to help our supply community get to the next step. I'm excited about the future opportunities."
Anderson agrees, "We're really invested. We want to be judged by our actions. Talk is cheap. We want to build our suppliers trust by walking the talk. If we don't have trusted supplier relationships, we've got nothing."
Manns concludes, "We're here to make our suppliers lives easier. I've always had a lot of ideas, but just in my capacity at Experience Oz, I didn't have the scale. Now we've come together, we're going to be able to achieve some incredible things. There's a lot more firepower now."
Big Red Group will present a progress update to the supply community in early April 2022. There is no doubt, much will be achieved between now and then.
*2021 Cantar Research
Big Red Group's Experience Oz powers Destination Gold Coast's 'Stay
23 March 2022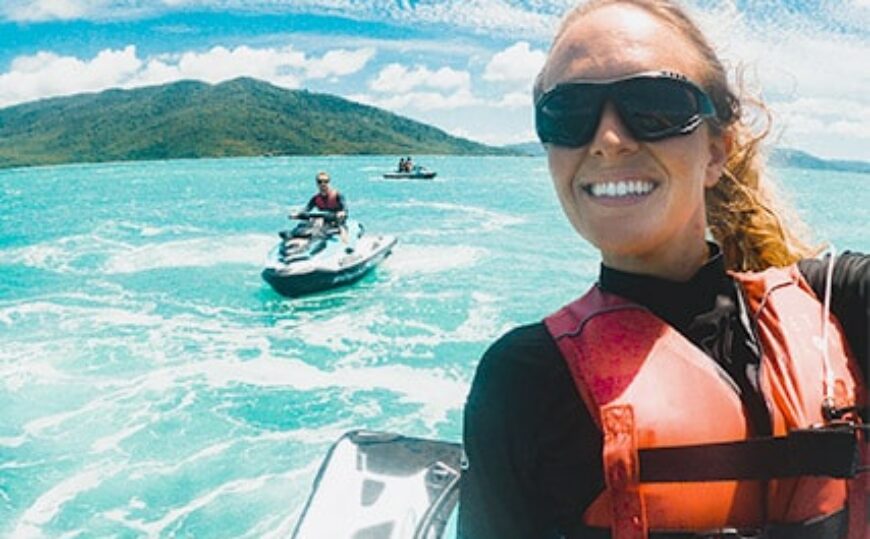 Adrenaline Partners with Tourism Queensland to Win Intrastate and Interstate
21 March 2022