Growing the Experience Marketplace
Fastnedge on Leading Big Red Group's Tech Transformation
Since its inception in 2017, Big Red Group has grown to become the largest experience marketplace across Australia and New Zealand. Its growth has been fuelled both organically, and through bringing strategic acquisitions into its portfolio of leading experience brands.
Integration of those acquisitions have presented both operational challenges and unique opportunities. Whilst RedBalloon was the flagship experience brand first acquired by Big Red Group, the addition of Lime&Tonic and Adrenaline have bolstered the company's reach to diverse audiences with different experience preferences. With very little brand overlap, these acquisitions have been fundamental to Big Red Group's growth trajectory, which even throughout the pandemic, has been significant.
One of the great challenges of any acquisition is the integration of tech platforms, a challenge which Big Red Group is currently tackling head on as it undertakes a significant operational transformation which seeks to consolidate tech stacks and streamline efficiencies, unlocking the true value of each acquisition.
Leading the transformation is Big Red Group's Chief Operations Officer (COO), Jemma Fastnedge, who joined RedBalloon when it was in its infancy in 2003. Over ensuing years, Fastnedge worked her way up from product management through to growing RedBalloon into one of Australia's leading e-Commerce platforms, delivering double-digit growth year-on-year as the company's Chief Executive Officer (CEO). ​
Following a short career hiatus focused on raising children, Fastnedge returned to RedBalloon to develop reward and recognition platform REDii, which was acquired by Big Red Group shortly after RedBalloon. Keen to continue a career within the fast-paced and constantly evolving world of e-Commerce, and aligned with Big Red Group's company ethos in valuing experiences over material goods, Fastnedge joined the business.
Fastnedge immediately took the helm of Big Red Group operations, leveraging her extensive industry experience with an intrinsic passion to drive the company's mission forward – to shift the way people experience life.
An outcome focused leader with inherent problem-solving skills, Fastnedge has continued to hone her craft over the past four years with Big Red Group, and is well placed to lead and embed the current transformational program of work. Surrounded by a high calibre team, and continually bringing new talent into the business to support operational growth, Fastnedge is excited at the outcomes ahead.
"Working in this sphere is so incredibly rewarding, to see the material difference we are delivering to the business every day, and knowing that we have the full support at the highest levels needed to execute. We have the remit, we have the funds, and we have the right team. It's an exciting and truly pivotal time for the business."
If there's one thing Fastnedge could change? She would like to see more women embarking on STEM careers, with less than 20% of women comprising Australia's ICT workforce. "I'd like to be able to positively influence and mentor more young women, helping them to understand the real-world opportunities in applying ICT skills into business. Sometimes you just need that one great mentor who can set you on the right path."
As for Fastnedge's own aspirations, what's next beyond completion of the transformation program in 2022?
"That's the wonderful thing about working for a growth business, you never know what's around the corner, that's what makes every day so interesting."
For insights into a career at Big Red Group and to explore current roles, please visit: https://www.bigred.group/current-vacancies/ ​
Big Red Group's Experience Oz powers Destination Gold Coast's 'Stay
23 March 2022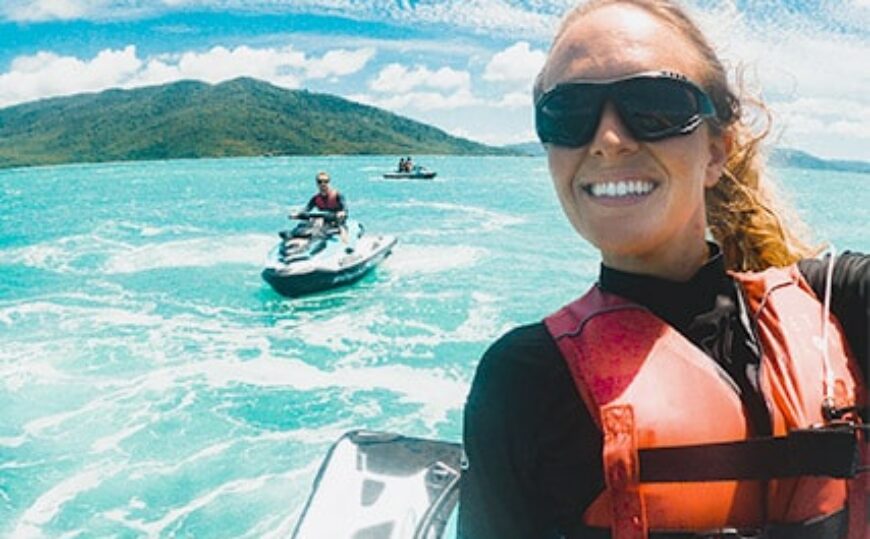 Adrenaline Partners with Tourism Queensland to Win Intrastate and Interstate
21 March 2022