Big Red Group Recognition
Big Red Group listed in 2021 Fast Company's 'Brands That Matter'
Internationally honoured – listed in Top 100 Brands That Matter
Big Red Group has ranked in Fast Company's inaugural 100 Brands That Matter list, alongside some of the world's most innovative brands that have had an undeniable impact on business, the environment and culture.
Companies listed were lauded for their compelling work across a variety of sectors. According to Fast Company, businesses listed either explored prominent issues such as the environment or pop culture, responded meaningfully to current events, or formed emotional connection and deep long-term relationships driving loyalty and advocacy. These brands are doing the type of work that gives people a reason to care and be inspired.
As a company in its infancy founded just 4 years ago, Big Red Group was immensely proud to be recognised. Group CEO David Anderson states that making a positive impact has always been at the forefront of what Big Red Group stands for, "When we founded the company back in 2017, it was with wholehearted belief that we could grow a marketplace based on the principal of people valuing experiences over material goods."
"We now have a sizeable marketplace, and an incredibly dynamic, agile and forward focused organisation which has adapted tremendously over the past 18 months and helped many of our supply partners to stay relevant and viable in difficult trading circumstances."
Not only was Big Red Group the only Australian company to be recognised, but it also had the honour of being recognised as one of only three international companies. Descomplica, a Brazilian not-for profit virtual online learning platform; and Intuition Robotics, an Israeli a medical device manufacturing company that uses digital companion agents, were listed alongside Big Red Group in the international category.
Big Red Group was acknowledged by Fast Company "for its dedication to its suppliers and its commitment to encouraging people to see the value in giving and participating in experiences rather than buying and acquiring more material goods."
To have received international recognition amongst highly esteemed global businesses such as Nike, IBM, PlayStation, Shopify, LinkedIn, Beyond Meat and Zoom to name a few, was a landmark occasion for the Group.
After announcing the honour to the organisation and thanking the team for their collective efforts in building the Big Red Group marketplace into what it is today, Anderson concluded by encouraging all to maintain their pace and continue to act with intention.
"As we head into our busiest time of year, know that your work is being recognised and feel very proud of the role you play in supporting our community of supply partners and inspiring a generation of people to do more, and buy less stuff."
Check out the full list of honourees on the Fast Company website HERE.
Big Red Group's Experience Oz powers Destination Gold Coast's 'Stay
23 March 2022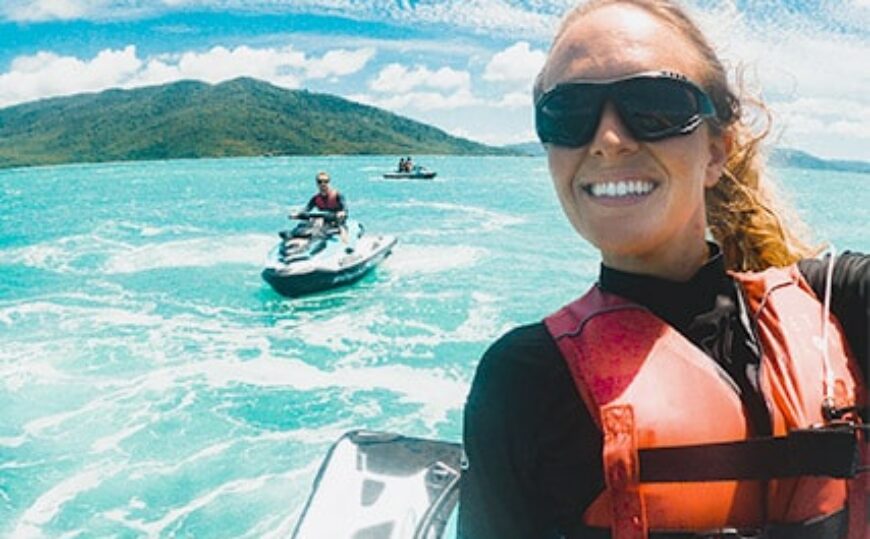 Adrenaline Partners with Tourism Queensland to Win Intrastate and Interstate
21 March 2022