Big Red Group acquires Lime & Tonic
Sydney, AUSTRALIA – 4 SEPTEMBER 2019
The Big Red Group has announced the acquisition of Lime & Tonic, joining RedBalloon, Adrenaline and IfOnly as a new experience marketplace brand, making BRG the largest pure-play aggregator of experiences in Australia.
The purchase of events and experiences brand Lime&Tonic follows the launch of IfOnly in June this year, and the group's acquisition of Adrenaline in November 2018.
BRG serves an experience every 49 seconds in Australia and has the vision to serve an experience every second by 2025. This latest acquisition is another step towards achieving that goal.
Co-Founder Naomi Simson said, "Gourmet dining and pamper experiences is what Lime&Tonic is known for, and we know from our other brands that this is one of the fastest-growing segments in the experience economy."
"The Lime&Tonic brand will allow the group to serve customers with a broader range of experiences. It is all about accessing amazing experiences and curating on behalf of our customers.
"BRG has invested greatly in leading-edge technology, and data insights which are elevated further by our use of marketing AI technology to ensure customers are served the right experience in the right place at the right time."
BRG Group CEO and Co-Founder, David Anderson, said BRG is rolling out a multi-brand strategy that will enable a central supply group to serve different customer needs via different experience brands.
"Every aspect of Australian retail is facing increased competition from global players and this is no different for experiences. To compete in the experience economy Australian brands must be of a size that allows for the capital investment for growth, and working together is one way to achieve this.
"It is also becoming increasingly difficult for smaller businesses to navigate digital channels as large global players have deeper pockets to invest in technology, machine learning and big data. Key digital channels such as Facebook and Google have become increasingly expensive and it is proving challenging for the best marketers to keep up with shifting algorithms, rules and customer expectations.
"What I do know is that customers seek out experts and curation when it comes to experiences – and Lime&Tonic adds a wonderful dimension to complement the range of experiences we offer today.
"We are thrilled to welcome Lime&Tonic and its customers to BRG. The catalogue of unique gourmet experiences and bespoke events is an ideal fit for our other brands and will serve our customers more of what they want," Mr Anderson said.
"We have a big vision for the next five years, both domestically and globally, and we're excited to support Australian businesses along the way."
Lime&Tonic will sit alongside experience marketplace brands RedBalloon, Adrenaline and IfOnly, as well as the BRG enterprise offering REDii and Marketics, the exclusive distributor of Albert AI marketing technology in Australia and New Zealand.
About Big Red Group:
The Big Red Group (BRG) is Australia's largest provider of travel and engagement experiences for consumer and business clients, through leading experience brands RedBalloon, Adrenaline, Lime&Tonic, and REDii. Founded in 2017 by CEO David Anderson and RedBalloon Founder, Naomi Simson, The Big Red Group the BRG are experts in providing unique experiences to all audiences, confidently shifting the way people experience life.
Headquartered in Sydney, Australia, BRG controls a national network of experience professionals working with small business suppliers and clients to deliver an experience somewhere on Earth every second.
Media contacts: James Murray, Corporate Communications Executive
james.murray@thebigredgroup.com.au
Big Red Group's Experience Oz powers Destination Gold Coast's 'Stay
23 March 2022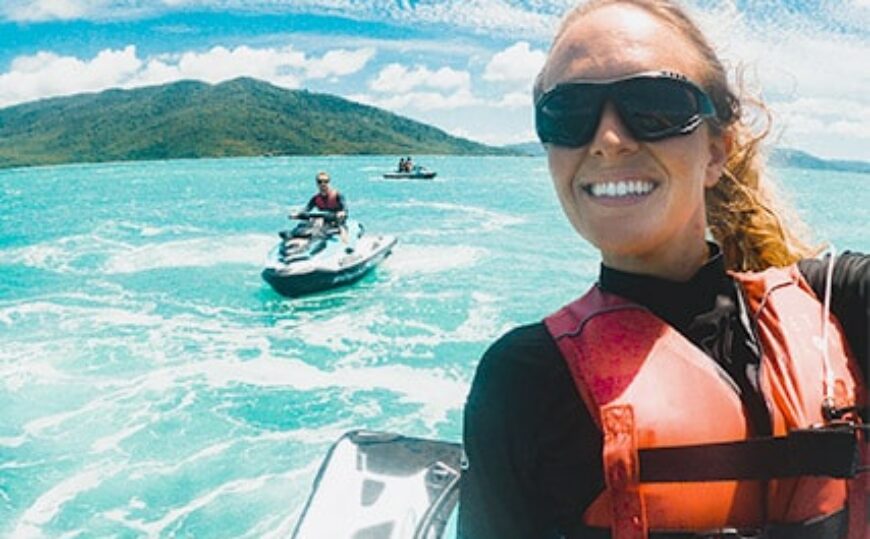 Adrenaline Partners with Tourism Queensland to Win Intrastate and Interstate
21 March 2022