Big Red Group Supply Partner: Paperbark Camp
How Paperbark Camp manages the next normal
We speak with BRG Supply Partner, Camilla about the dual challenges of the 2019 Bushfire crisis and COVID-19. The NSW South Coast region has seen its fair share of challenges in the last 12 months, with Australia's dry winter followed by devastating bushfires, only to be confronted by COVID-19 in 2020.
Our Experience Partner, Camilla from Paperbark Camp talked with the BRG about how they have managed the disruption in 2020.
Q: Tell us a bit about yourself and your Experience operation:
My name is Camilla Hamilford, and I operate Paperbark Camp in Jervis Bay, Australia's first luxury camp inspired by the famous safari camps of Africa. It's a family business, so a wonderful team who manage Paperbark day-to-day. We operate multiple small-scale operations across the region as a family, with my brother, our General Manager, is based in Jervis Bay, where he oversees our other tourism business offerings in Flash Camp at Coolendel.
I am based in Sydney, looking after sales and business development, but I travel to Jervis Bay regularly as it being a small family business, you are often required to jump in as needed, from housekeeping to doing dishes, sometimes it's just got to be done!
Q: What made you start Paperbark Camp? How long have you been in business?
Paperbark Camp was originally conceived by our parents, Irena & Jeremy over sunset drinks in Africa when they were on holiday, sometime in the late 1980's. They came home and through it would be brilliant to recreate that type of experience in picturesque Australia.
It took quite a few years for them to work up the courage to give up their day jobs and make the move from the city and find the right place for their little camp. Eventually, they found Paperbark, a secluded spot only a few hours' drive from Sydney, so they relocated to Jervis Bay in 1994.
Paperbark Camp was opened about four years later, when we first took guest bookings. Since then, we've made tweaks and improvements to the experience and Paperbark remains be a much-loved destination for those looking to get away and get amongst nature
Q: LET'S TALK ABOUT SOME OF THE CHALLENGES YOU'VE FACED OVER THE LAST 12 MONTHS… WE SAW BUSHFIRES RAVAGE THE NSW SOUTH COAST IN 2019, HOW WERE YOU AFFECTED?
Yes, well, who knew back in January 2020 that we hadn't seen the worst of what Mother Nature was going to throw at us? Whilst we are very fortunate to now be back open, plus enjoying a really busy winter as Australians are supporting local economies and are coming to us being unable to travel overseas or even interstate.
The last 12 months have been pretty horrendous overall, but still, we have not had it nearly as bad as so many others. The bushfires wreaked havoc across the Greater South Coast and were bringing with it substantial property loss along with the threat of loss of life, It edged closer and closer to us in the first days of 2020. We really thought this time might be it.
We had faced fires previously and been lucky, we were sure our luck had finally run out. It's a very conflicting emotion when you realise that the changes in weather have saved your property but mean that those elsewhere not too far away are now in the firing line.
So, Paperbark was lucky again to escape actual physical damage but the damage had already been done to the business and the local economy we rely on, after weeks of road closures, uncertainty and, I do have to say, a lot of misinformation regarding conditions and access to Jervis Bay. It resulted in so many cancellations.
However, the change in wind direction and increase in fire intensity eventually resulted in our beautiful self-catering camp on the Upper Shoalhaven, Flash Camp, completely destroyed by fire. After a few months, we had re-built the camp, the trees were sprouting green and the regrowth was beginning to come through. We re-opened for the April holidays, only to be closed down again due to the spread of COVID-19.
Q: After that, the pandemic hit Australia. What was the impact of social distancing and COVID-19 on your business?
It's interesting, but we've been technically able to operate throughout the last few months, as social distance is basically what we offer! We were well placed to offer a safe and socially distanced Experience. In March we closed the restaurant space and changed our operations to serve guests meals on their private verandas, which meant they didn't need to be around others, it worked really well.
However, as we got closer to Easter, the government imposed non-essential travel bans and the local community became very concerned about people travelling to the local area and potentially placing pressure on limited regional health resources. While bookings remained active and we could have offered the Experience, for the sake of our staff and local community we made the difficult decision to close our doors anyway.
As soon as the travel bans were lifted, we opened up for weekends only and were confronted with huge interest immediately – all weekends booked out through the Winter Season with weeknights full during the school holidays. Even though our tents are not heated (we provide hot water bottles for bedtime!) it's not slowed bookings at all!
Sadly, Flash Camp had already been packed down again following the health restrictions and whilst we now believe we could have probably had a strong winter there as well, it's just too precarious at the moment to pitch the camp again only to be closed if things again worsen. Paperbark is reasonably easy to pivot the experiences as needed but we are very reliant on existing staff remaining with us to manage. Without JobKeeper staying open and active, even at Paperbark would have been impossible.
Who knows what the rest of the year will bring us, but if things are kept under control with the spread of the virus, we are hopeful we can look forward to a strong Spring, as both properties offer a great, safe environment for people to take a getaway.
Q: How can RedBalloon and our customers across Australia help Paperbark Camp and everyone down on the South Coast of NSW right now?
I think keeping our amazing South Coast Experiences and Destinations front of mind is the main thing. It's amazing the impact someone coming for one experience can have on the local economy. We have multiple businesses benefit when a visitor comes to visit us, and we need the support. It can be easy now that we have new crises to deal with to forget it is only 6 months ago that this area was being ravaged by bushfires.
I have just returned from a road trip down to Bermagui and it is so amazing to see so many people supporting these communities, possibly discovering these areas for the first time. We are hopeful that Australians will keep looking to travel and explore their own backyard more in the next few years!
Q: How long have you been working with BRG and what are the three things you like the most about working with us?
I had to go back and have a look and was surprised to see we have been working with RedBalloon for over ten years!
RedBalloon is a very significant revenue stream for our businesses, it lets us find new audiences and we're trusted when we're listed on RedBalloon. We have simple admin on our Experience offering and the BRG team are so supportive and available, to assist us when necessary.
Big Red Group's Experience Oz powers Destination Gold Coast's 'Stay
23 March 2022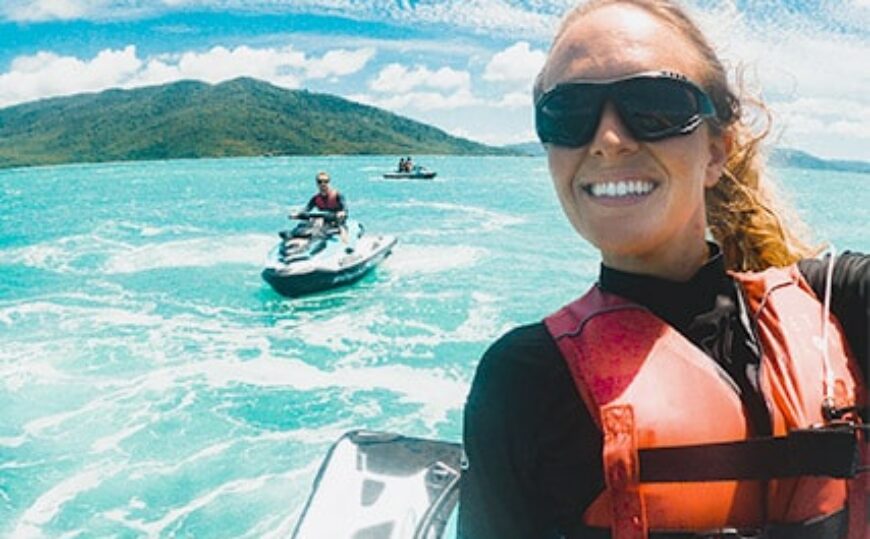 Adrenaline Partners with Tourism Queensland to Win Intrastate and Interstate
21 March 2022