Big Red Group's Team Oscar successfully completes Cerebral Palsy Alliance's 'Krazy Kosci Klimb'
13 February 2021 is the day that Big Red Group's leadership team assembled at the start line alongside Oscar and his proud supporters, ready to accompany him on his mission to summit Mount Kosciuszko.
Since meeting 12-year-old Oscar several months prior, and learning about Cerebral Palsy Alliance's (CPA) annual Krazy Kosci Klimb, the Big Red Group team had been looking forward to the event. They had been captivated by Oscar's spirit and enthusiasm for life, and were highly invested in helping him realise his dream.
Looking at the rugged path that stretched ahead, breathing in the crisp mountain air, they knew it was going to be something special. But never did they expect to gain so personally from the experience.
The night before at the pre-event dinner, the team was inspired by young Hannah Diviney – the teenager who founded the event so young people with disabilities could have their lives forever enriched through participating in such challenging events.
Hannah asked the room full of participants and supporters, to put their hand up if anyone had ever been told they couldn't do something. Or if they ever felt on the outside. A sea of hands went up. Hannah said "you see, we're all the same. Disability, no disability, we're all fighting the same battles to be heard and seen."
As the race began, Oscar charged ahead leaving the team in his wake, setting a strong pace with theme song "Eye of the Tiger" blaring across the valley. Oscar was kitted out with special boxing gloves, while his team were dressed from head to toe in colourful boxing attire, a tribute to Oscar's favourite sport.
As hours passed, and the ascent became harder, Oscar's enthusiasm began to wane, and deep fatigue took hold. It was then that the real teamwork kicked in.
Each of Big Red Group's leaders bring diverse strengths and skillsets into the business every day, each of which complement each other. And there amid a mountain climb, it was no different. They each gave what they could to help Oscar through, whether it was nurturing, humouring, mentoring, physically carrying, or just listening – providing whatever support they could.
But it was team leader Maddi from CPA who was instrumental in helping Oscar to continue. Oscar told Maddi that he had no energy in his legs, and was struggling to keep moving.
Maddi replied "it's okay, my legs have energy, you can borrow some of mine. And when they get tired again, there will be someone else in the team who has energy, and you can borrow some of theirs. That's how you'll make it."
And so it was teamwork every step of the way, with energy being borrowed to propel a 12-year-old with big dreams up a great mountain. It was tough, there were times they thought they might not make it, but collectively they pooled their strengths to help Oscar achieve his goal, and in the process, raise much needed funds from CPA.
As Madeline Robin's, Big Red Group's Director of People and Culture reflected after crossing the finish line, drawing parallels from the event to business "it's not your moment to sprint when your team is tired, you have to respect how other people are feeling, and where they're at in the journey. You have to take people along with you."
This undertaking fell perfectly in step with BRG's commitment to the UN's 17 Sustainable Development Goals (SDGs) which underpin Big Red Group's ESG agenda, aligning with Goal 3, Good Health and Wellbeing, and Goal 16, Peace, Justice and Strong Institutions.
Big lessons learned from remarkable people, and new goals reached through a truly memorable event.
DAVID ANDERSON
BIG RED GROUP CO-FOUNDER
"So much more was achieved than just climbing a mountain. Surrounded by amazing people supporting others to achieve their goals, I was reminded of the fundamental importance of team and collaboration, and how it's not always a sprint to reach the top, sometimes pace is needed to ensure the whole team is on board."
Big Red Group's Experience Oz powers Destination Gold Coast's 'Stay
23 March 2022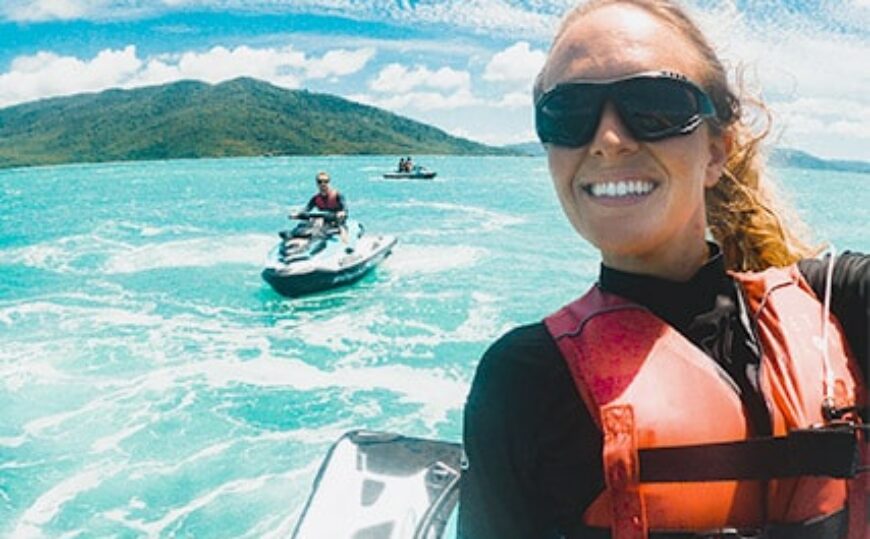 Adrenaline Partners with Tourism Queensland to Win Intrastate and Interstate
21 March 2022