International Women's Day
Celebrating Emily Duggan's racing career on International Women's Day
March 2021 – On International Women's Day (IWD), Big Red Group invited one of Australia's leading racing car drivers, Emily Duggan, to speak at an in-house event.
The interactive event attended by the full Big Red Group cohort (100+), was hosted by David Anderson Group CEO. Leading into the session, David spoke about Big Red Group's ongoing commitment to diversity and inclusion, and how IWD's theme of 'Choose to Challenge' for 2021, was fitting and in alignment with Big Red Group's ESG commitments to the UN's Good Life Goals (GLG 10 – Reduce Inequality).
Highlighting the recent release of Big Red Group's Diversity & Inclusion Report, David reflected on the progress Big Red Group has made, however noted the need for the business to constantly challenge itself on how it can do better. David then introduced the organisation to Emily Duggan, as a leading sportsperson who constantly chooses to challenge.
Emily then went on to share her journey from her first V8 supercar driving experience, delivered via a RedBalloon V8 Racing Experience, through to now vying for a championship win in the Australian V8 Touring Car 'Dunlop Super3' series, commencing in July this year.
It has been a remarkable journey to date for Emily, from her initial phone call to CAMS (Confederation of Australian Motor Sport) in 2014, where she enquired whether women were permitted to compete, through to buying and maintaining her own race car, winning her first Series X3 NSW race on just her fifth start, achieving 26 podium finishes in the category, and making history in 2016 as the first female to compete in the Super3 series.
Committed to pursuing a racing career since high school, Emily has overcome considerable logistical and financial adversity to follow her sporting ambitions. Lacking industry knowledge, financial backing and surrounded by doubters, Emily has shown what hard work and relentless tenacity can achieve.
Currently working two jobs to fund her sporting career, Emily aims to be an unstoppable force well into the future. Her only regret, is that she didn't call CAMS earlier, as she would have started her motorsport journey much sooner, and perhaps even built herself a go kart.
A fantastic ambassador for any aspiring sportsperson, Emily's story shows that any dream can be achieved if you're willing to work hard, believe in yourself, and turn challenges into opportunities, with many parallels that can be applied to business.
As for Big Red Group to continue on its current growth trajectory (up more than 50% like for like, year to date) and to build further scale as Australia's leading experience marketplace, it will need consistent perseverance, and a Big Red Group community-wide mindset of 'Choose to Challenge'.
Big Red Group congratulates Emily on her sporting career, and wish her all the best in her future endeavours, both on and off the track.
"My dream was never to be the first girl, just the first over the finish line" – Emily Duggan
Big Red Group's Experience Oz powers Destination Gold Coast's 'Stay
23 March 2022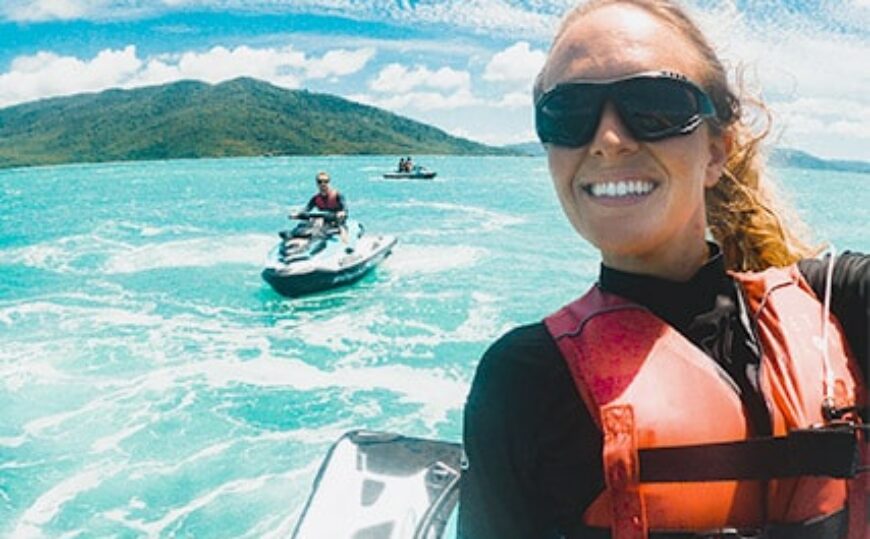 Adrenaline Partners with Tourism Queensland to Win Intrastate and Interstate
21 March 2022