Great customer stories come from including everyone
Beyond Covid-19: The 'new' experience of work
Disruption as a positive catalyst for change
Since the World Health Organisation declared a pandemic on March 11th, our working lives, home lives, workplaces and business operations have dramatically altered. Businesses have adapted at pace – decentralising teams, setting up remote working, and implementing IT on the run to support the masses who've turned living rooms into hot desks.
Throughout this unprecedented period, businesses on the whole have shown remarkable resilience, agility and capabilities beyond what could ever have been imagined. Work is still being conducted, productivity has in many cases improved, and people working remotely have begun to appreciate a greater work life balance.
Eight months on, as we start to emerge from the greatest disruption the world has ever seen, leaders are faced with new challenges and opportunities.
Our leadership team at the Big Red Group have begun to discuss and plan for what the 'new' experience of work might look like beyond the pandemic. As such, we've developed and launched a white paper (on November 11th 2020) – The 'new' experience of work, taking in the latest research, trends and insights from industry leaders.
This paper seeks to answer some of the tough questions that we, and many other leadership teams, are grappling with – what will workplaces look like beyond Covid?
Will people want to return to the office? Do we need an office? How do we continue to cultivate culture and build teams when not physically together? How do we remain connected to our people? And, how do we induct new people into the business without a physical office location?
There are many challenges to navigate and factors to consider – business type, capabilities, resources, technologies and upskilling to name just a few. There is never going to be a 'one size fits all' solution. But by sharing, questioning and understanding the environment and the options, businesses can start to plan and shape their 'new' experience of work.
Through utilising the research and findings, we've started to design our future workplace. We've established a Six point experience of work framework as our foundation for planning, encompassing leadership, development, collaboration, culture, innovation andconnection.
We hope that by sharing our journey, imparting knowledge and collaborating across industry, we can all find better ways. As we've learned through undertaking this work, just because something has always been done a certain way, it doesn't mean it's the right way.
Right now, we have an opportunity to reimagine the way we work. We have a small window of time to reset, reshape and champion a 'new' way of working.
It's time to turn disruption into innovation.
#TheNewExperienceOfWork #MakeEveryMomentCount #GreatPlacesToWork #WorkplaceCulture #WorkplaceInnovation #WorkLifeBalance #Future #RedBalloon
Big Red Group's Experience Oz powers Destination Gold Coast's 'Stay
23 March 2022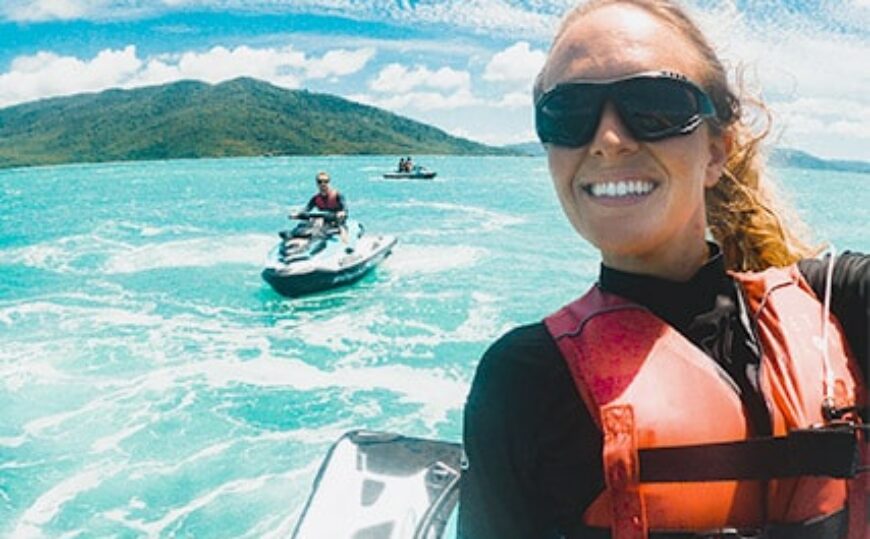 Adrenaline Partners with Tourism Queensland to Win Intrastate and Interstate
21 March 2022