Green Olive takes on COVID-19
Big Red Group Supply Partner: How Green Olive bounced forward
The family business based on VIC's Mornington Peninsula has used the COVID-19 lockdown as a chance to grow their business
One of Big Red Group's valued small business suppliers, Green Olive at Red Hill, was forced to adapt when COVID-19 struck. We spoke with Sue & Greg O'Donoghue to find out more about how social distancing and lockdown changed the way they do business, and what they did to respond.
Q: Tell us a bit about your business
We founded Green Olive in 2002, at the time, both of us were living and breathing the corporate Melbourne life, with two young kids. We decided on a tree change and settled on making the move to the Mornington Peninsula.
Green Olive at Red Hill is the whole farm experience. We grow olives, grapes, herbs and veggies, raise sheep and chooks, and use fresh produce from local farmers to create a range of tapas, wine and even body products. We also have a Restaurant/Cellar Door with farm tapas and wine menu available every day from 9am until 4pm, plus coffee and dessert until 5pm.
Q: Why did you start Green Olive?
We love bringing the goodness of locally grown food and wine to others and wanted our farm to be a place where people could come to learn more about locally sourced and produced cuisine.
After experiencing what a positive impact this lifestyle had on our lives, we wanted to create something others could enjoy with us.
Q: How did COVID-19 affect your business?
Our business was completely shut down from the 22 March until 3 June 2020.
We kept our staff on thanks to the JobKeeper program, and while we were in a state of hibernation and unable to entertain guests, we focused on improving facilities while pivoting and expanding our range.
Q: What did you do to respond?
Together, we were able to complete a huge amount of farm work, bringing that high-quality right across our property, and we established our new Bush Food Garden and our Hops garden. Our son Sam also took the opportunity to set up a brewing operation. We've launched Kelpie Brewing which has begun brewing beer at the farm as well.
Big Red Group's Experience Oz powers Destination Gold Coast's 'Stay
23 March 2022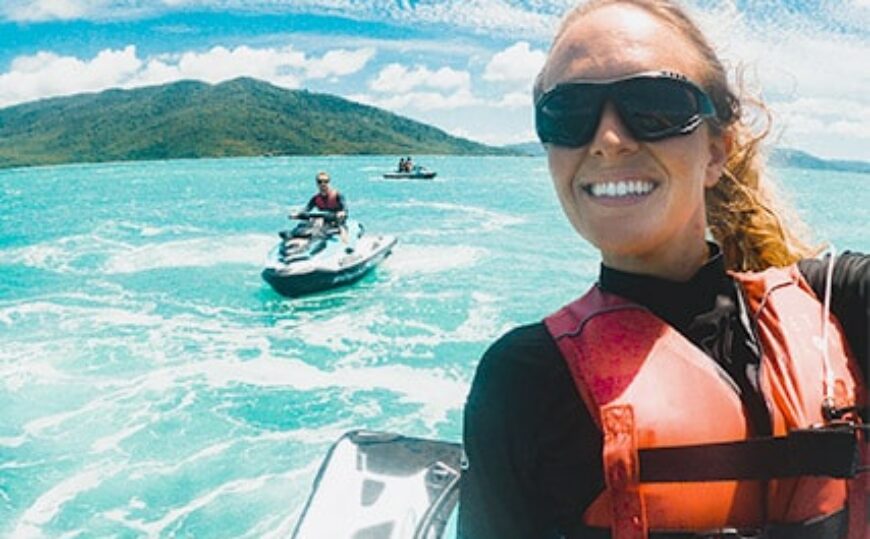 Adrenaline Partners with Tourism Queensland to Win Intrastate and Interstate
21 March 2022