How Tiny Bear grew with Experiences @ Home
Big Red Group Supply Partner: Tiny Bear Distillery
How the micro-distiller based in Melbourne's outer suburbs used Experiences @ Home to not only stay open, but grow nationally during COVID-19
We spoke with Damien Anderson, founder and lead distiller at Tiny Bear Distillery about the new Tiny Bear range launched with Experiences At Home.
Q: Tell us about your business
Tiny Bear Distillery started in 2017, during our own personal haze of 2017. I had been a chemistry teacher for 8 years and I needed a change – a new challenge Distilling spirits was something I'd been doing for a while at home in my spare time and loved doing it.
Q: Why did you start Tiny Bear?
My main reason, when I drank something I made, it made me smile, and it made my friends and family smile as well. I fell in love with it. I wanted to bring that same passion to everyone.
Q: What was the impact of social distancing on your business?
90% of our customers (servicing bars, hospitality, as well as our regular distillery activities and visitors) were wiped out overnight. We essentially had to change the way we did things, otherwise we would be closing our doors.
Q: What you were your products prior to social distancing?
Prior to the COVID-19 crisis, we had two experiences listed on RedBalloon. The first being our in-depth gin making masterclass, the second a gin and cheese pairing experience.
Q: What was your response to social distancing?
We have had to make massive changes to our business. Our first step was to help pharmacies develop sanitizer by making ethanol– putting our equipment to good use, but we really wanted to re-create that "smile" event for the business, from a safe distance.
Q: What new products have you developed for Experiences At Home?
We've launched a Virtual Distillery Tour & Tasting Pack. The pack includes everything you need. It's as if you were visiting the distillery and having the tasting at Tiny Bear, except from the safety of your home.
Q: What's been the impact of launching on Experiences At Home?
The major advantage we've had is Exposure and Reach. Our usual client base is pretty exclusively focused in the greater Melbourne area. Since launching online, we're getting virtual visitors from the locals that are less than 2km down the road, to visitors from 2,000km away in the Northern Territory. It's blown our minds really.
Q: Has Experiences At Home helped?
Without adapting to going online, we would almost certainly be closed. Going virtual with RedBalloon has allowed us to keep all our staff in jobs, seen us grow our brand and reach, plus kept us busy. For us to be able to grow our brand in a time of downturn is a major opportunity, and we are focused on coming out of this crisis stronger than we were before.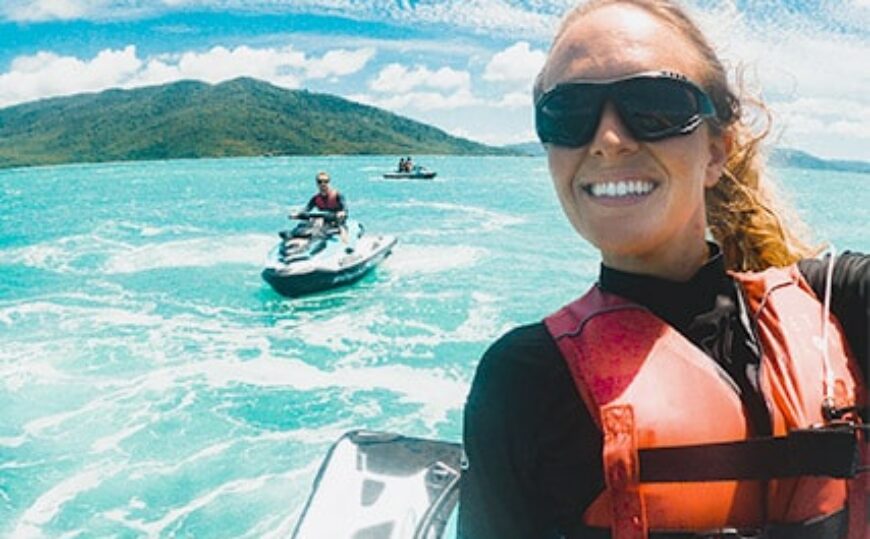 Adrenaline Partners with Tourism Queensland to Win Intrastate and Interstate
21 March 2022
Big Red Group's Experience Oz powers Destination Gold Coast's 'Stay
23 March 2022