Team building activities and events
Planning effective team building activities and events
Experiences @ Work
Great things in business are never done by one person. They're done by a team of people," Steve Jobs.
In this ten-part series we suggest ways to 'shift people's experience of work'. #6 looked at how to say thank you to employees and external business stakeholders in a way that is meaningful and lasting. In this seventh post we look at the power of team events and activities in creating a work culture that your people can enjoy and feel motivated by.
The team that plays together, stays together. It's a cliche saying but it holds true, especially in the workplace. Team building events and activities can sometimes signal a collective shudder from employees who begin to picture gym-class trust exercises and awkward scenes from The Office. But if that's the response, then you need to rethink not only the what but also the why you should invest in team building.
Team building activities are crucial to company culture
Team building and team activities are a powerful way of creating and reinforcing your company culture, and it doesn't have to be that hard. Experiences are a powerful way to create a connection between your people and to your brand. While the majority of the workforce is working remotely, it's more important now than ever to make sure you are implementing effective team building activities to bring people together.
The benefits of team building are well documented; both in research and anecdotally. These types of activities have been shown to do everything from improve productivity to increasing motivation levels and even encouraging creativity in the workplace. Once they see themselves as a team, people gain a sense of group empowerment. But that trust in each other must be constantly nurtured and encouraged in order to prosper.
Team-building activities are a great tool to harness the collective strength of your employees and also improve their engagement levels both inside and outside the workplace. Escape rooms, fun runs, cooking classes, social nights, team trivia, bubble soccer – the choices are endless, and it's key that your employees have a say on which team-building exercises excite them the most. You have shared goals in the workplace, so why not have them for external exercises as well?
Tips for creating a memorable, and effective, team building activity
BE ORIGINAL
We've all been part of the contrived board-room team building afternoon, compete with a tray of Arnott's Family Assorted and a bowl of Minties. Be original and thoughtful in your planning – choose an activity that will inspire teamwork, bonding and problem solving, and the results will pay for themselves.
GET OUT OF THE OFFICE
The best team building activities are the ones that don't feel like a day at the office. A change of scenery can help inspire new ideas, shifted attitudes and a sense of fun that might not be possible inside the corporate context and four walls.
OR STAY IN. THE OFFICE
You can always bring the experience to you, with a number of pop up options like cupcake decorating and cocktail masterclasses. The fact is, team building doesn't have to be hard work.
GO ONLINE
If you need to implement team building activities without actually being able to meet up in real life, go virtual. It's crucial that you don't let team-building activities disappear completely just because people are working remotely, so check out the online and at home team activity options and make sure you're making space and time for your team to feel connected.
An important part of being an employer of choice is surprising and delighting your team – and you can achieve this, while reinforcing your company culture, through experiences. This will shift the way people experience life at work and create powerful folklore and storytelling about your brand.
What better way to get people sharing images of your workplace than to give them something really worth bragging about?
Big Red Group's Experience Oz powers Destination Gold Coast's 'Stay
23 March 2022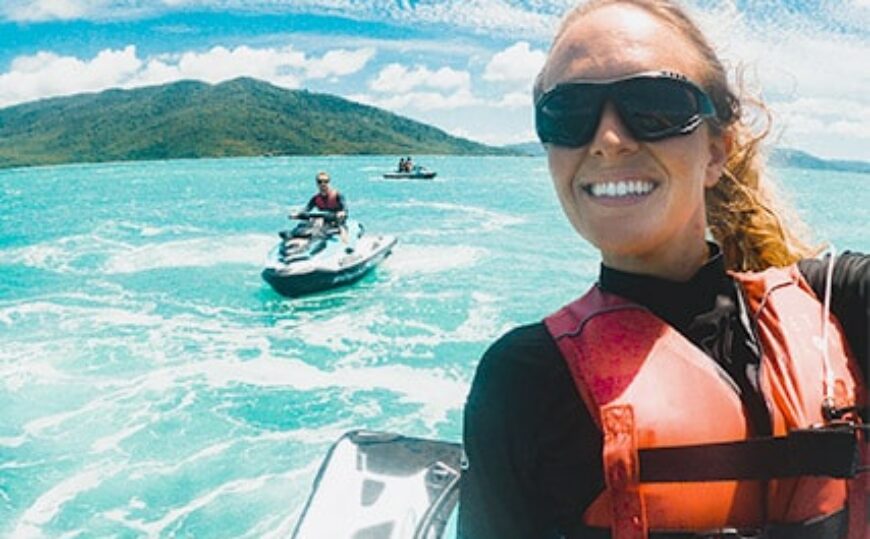 Adrenaline Partners with Tourism Queensland to Win Intrastate and Interstate
21 March 2022