Reward and recognition for distributed teams
Madeleine Robins shares insights for managing dispersed teams
Big Red Group People and Culture Director Madeleine Robins, has long been at the forefront of innovating ways to empower and connect employees. With a strong background in corporate culture, Robins has witnessed rising workplace challenges attributed to distributed teams, and applies her deep experience and knowledge into creating best practice programs for the Group.
In a recent online series facilitated by Employment Hero exploring the future of work, Robins discussed this increasing challenge, and the importance of reward and recognition in managing a dispersed workforce.
Stemming from the pandemic, there has been a significant shift in what the workplace means to individuals, particularly in how they feel valued within a team. Not long ago, a workplace was about being physically present in the moment, being in a room where leaders could see their colleagues and acknowledge their contribution. As workplaces become more distributed, global, connected, and flexible, businesses must find new ways to connect and meaningfully recognise their people.
At the heart of Big Red Group's culture, is the desire to stay connected. As Robins states, "irrespective of the size of our business, it is still about connection […] wherever you work you still need it. It's that connection that builds social capital and allows for a growth culture, the investment in connection is part of the work."
As employees start to enjoy greater life balance fuelled through flexible and remote working, with more available time through eliminating the office commute, employers are left with little choice but to increase trust and empowerment. It's a new working environment, and embracing change is the first step in ensuring long term sustainability.
When it comes to reward and recognition for distributed teams, Robins acknowledges that employees are in a developing space, and that their working identity is deeply tied to their sense of self. "One of our biggest challenges was that our team wants to be rewarded and recognised for more than the work they do. They want to be recognised for who they are as a person, how they lead and how they turn up."
Robins has put structures in place to encourage and facilitate recognition with the help of online platforms and leadership development. These integrated systems of collaboration (such as Salesforce Communities and Microsoft Teams) and investment in key employee moments such as reviews, team meetings and one-on-ones give a collective ability for employees to recognise each other in the workplace. Coupled with a market leading employee engagement program – including ' which drives regular cross team connection, Robins is confident employees feel valued and maintain that important human connection that enables a high growth business.
Whilst it has been challenging to adapt to a new style of working, with ongoing lockdowns preventing many teams from returning to a physical workspace, Big Red Group employees continue to make and maintain meaningful connections, despite the distance between.
In summary, engaging, recognising and valuing distributed teams is an ongoing journey for both individuals and the organisations they work for. Collectively, they must work hand in hand to make each unique situation work, while understanding the key drivers such as rituals, rhythms and behaviours. There is much growth, learning and discovery ahead.
As Robins concludes, "we're challenging ourselves; our team is not the same, our business is not the same. I encourage businesses to take a fresh look at it and try something different."
To hear the full webinar click here.
Big Red Group's Experience Oz powers Destination Gold Coast's 'Stay
23 March 2022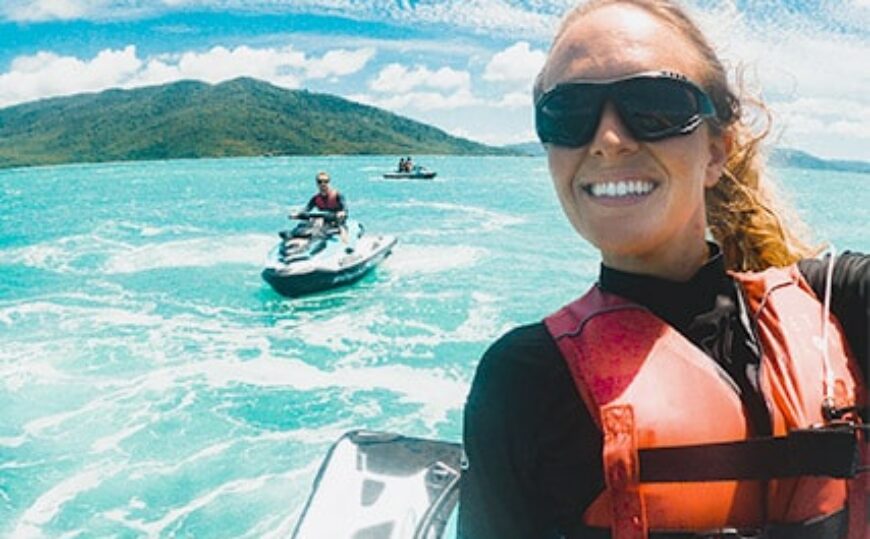 Adrenaline Partners with Tourism Queensland to Win Intrastate and Interstate
21 March 2022