Partnerships Strengthened Through the Pandemic
Post Pandemic Revival of Hospitality Experiences for Trippas White Group
A partner of Big Red Group for 15 years, Trippas White Group offers incredible dining, entertainment and hospitality experiences across beloved Australian venues; managing 35 premium bars, restaurants, cafes, and event spaces; and delivering on-site catering and management services.
Throughout the pandemic, Australian hospitality venues and dining experiences had the unavoidable and strenuous task of maintaining their businesses amongst state lockdowns and ever-changing restrictions.
As the pandemic began in 2020, General manager of tourism services at Trippas White, Troy Parry forecast the likely challenges hospitality businesses would face. Despite these challenges, they were optimistic and have managed to navigate uncertain times to make it through.
Two years on, Trippas White Group reflects on the highs and lows of the pandemic, with Jay Yip General Manager of Tourism Trade Development explaining "The highest point for us was the opening of borders, and the lowest point was the lack of clear direction on management of COVID outbreaks." The unprecedented nature of the pandemic caused confusion; "Uncertainty, including the amount of misinformation out there undermined consumer confidence. It is not just opening and closing for hospitality businesses."
Jay Yip further explored why these sporadic closures had an impact on hospitality venues in particular; "We serve food so to open is also about prepping the food, it was heartbreaking getting everything together and then suddenly closing again."
These challenges made Trippas White Group more determined to succeed, with 2022 seeing a big change in the external environment, and many restrictions easing. "International queries and bookings are starting to come in, we are now working to get venues up to speed to be able to open and trade at pre-pandemic rates." said Yip.
With strategic planning and communication, they continue to thrive, with lessons to be learnt from the pandemic "Always have a plan B, C and D and remember communication is key to maintaining, building and developing strong relationships."
The relationship that Trippas White Group and Big Red Group share speaks volumes. This was apparent throughout the pandemic, as soon as restrictions allowed, Big Red Group maximised the opportunity to enjoy Trippas White Group's beautiful venues, hosting various Roadshows and Christmas Parties at the stunning Terrace on the Domain.
Through maintaining strong communication, providing bespoke funding support, and working collaboratively with the Trippas White Group, Big Red Group has taken the partnership to new levels.
"Throughout the pandemic, the dining category has suffered more than most, with an unpredictable supply chain, staff shortages, and sudden closures. We're delighted to provide some certainty for Trippas White in terms of guaranteed bookings, as well as running events and developing innovative and exclusive product across their group" said Stephen Blake, Head of Supply, commenting on the partnership.
Yip agrees, "Big Red Group has been a great supporter to many Australian businesses by keeping a team working. Through their insights we managed to find ways to pivot our business with new products that can withstand restrictions except a lockdown."
Yip continues, "Working with Big Red Group has allowed us to extend our market reach quickly and easily."
It's through the hard times that partnerships really come to the fore, and the mutual benefits that this partnership continues to deliver, will ensure it thrives well into the future. ​
Big Red Group's Experience Oz powers Destination Gold Coast's 'Stay
23 March 2022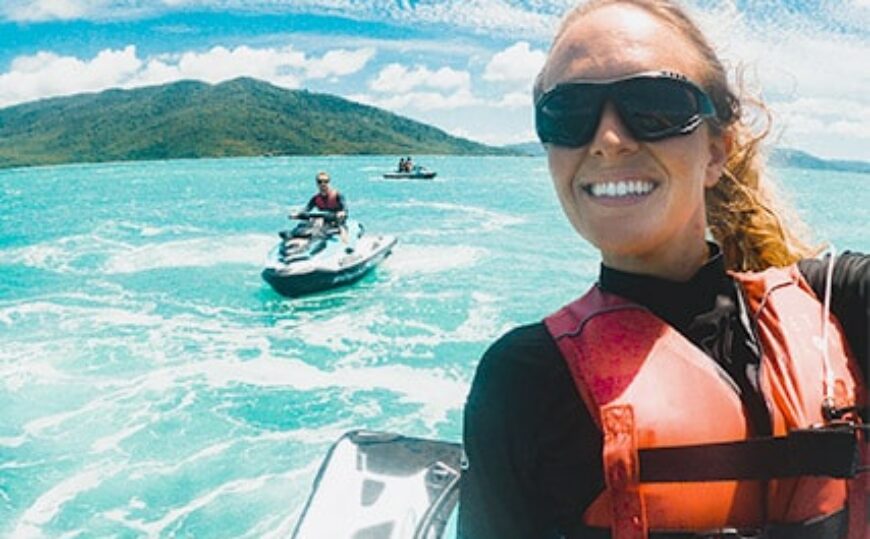 Adrenaline Partners with Tourism Queensland to Win Intrastate and Interstate
21 March 2022