What is transformational leadership?
How Big Red Group has driven experience growth during 2020/21
Record growth for Big Red Group demonstrates the appetite for consumers, business and community to use experiences to support local, and create economic impact for Australia.
Throughout 2020/21, Big Red Group's CEO David Anderson has been critically aware of the role that the brand experience marketplaces play in supporting the livelihoods of not just the direct team, but those of 2200+ small business experience operators dependent upon Big Red Group delivering customers.
Under Anderson's direction, the leadership team throughout 2020 and into 2021, has taken a 'war room' approach, establishing a robust framework centred around conversation, connection and community, with a regular rhythm of communication established to keep stakeholders aligned.
The question underpinning the approach – "how do we support our community, operate with purpose, and continue to sustainably grow the experience economy – delivering customers to smaller tourism suppliers throughout Australia and NZ?"
Each leader continuously reviews their area for efficiency, effectiveness, and to maximise return on effort. Prioritising the 'must maintains', assessing where to invest (tech & people), and determining resources that can be relinquished to increase agility. These have been focused decisions, made confidently, quickly and transparently.
Big Red Group has continued to invest greatly in tech to support the team's productivity, with the leadership team placing great importance on maintaining connection and community – it has been the team's driving force.
Anderson has regular conversations with the business, leverages data to make informed decisions, and maintains consistent and transparent communication with the leadership team and full employee cohort.
Recognising in July 2020 that despite productivity excelling, employee connection was missing due to the circumstances of remote working, Anderson and Director of People & Culture Madeleine Robins devised and launched Experiences @ Work. The program supports Big Red Group's small business supply community while engaging employees in unique team building experiences. It has reignited conversations and reminded the team that experiences shape us and fuel growth.
Under Anderson's guidance, Big Red Group has grown its online community built on conversation and collaboration. The team continues to work cohesively with supply partners, helping many to transition to new product lines such as Experiences @ Home. Many of these supply partners attribute Big Red Group to their continual operation throughout the year.
Reflecting upon the year, it has been Big Red Group's leadership team's unity, steady and bold stewardship which has delivered incredible growth, currently above 50% year to date (like-for-like, 2019/2021), and tracking to deliver over 1 million customers to suppliers, which will have the economic impact of more than $300m to the broader economy in 2021.
And in the months ahead as the economy continues to grow, it will be this same leadership team that drives further experience growth and will assist in reinvigorating domestic tourism.
It's not something that the team takes lightly, but is something that each and every leader is committed to – as they know that it is through experiences, that communities and people can thrive.
Big Red Group's Experience Oz powers Destination Gold Coast's 'Stay
23 March 2022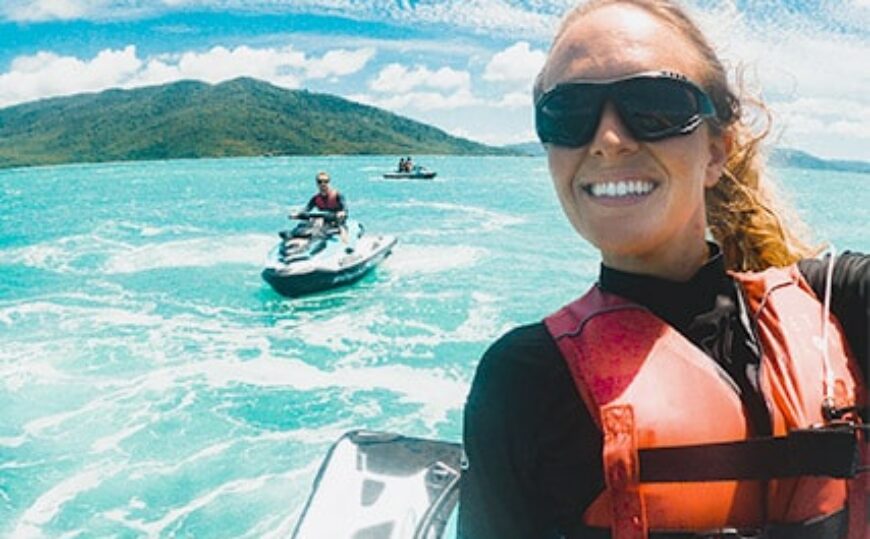 Adrenaline Partners with Tourism Queensland to Win Intrastate and Interstate
21 March 2022