Environmental, social and corporate governance
Big Red Group Co-founders leading by example
BRG Co-founders David Anderson and Naomi Simson consider sustainability a responsibility of all people in leadership, one step taken recently was both joining the Green Pledge from Leaders for Climate Action (LFCA). In doing so, they put their names and reach to a growing business community including high profile leaders committed to driving climate action and change, joining the likes of Mike Canon Brookes, Sarah Wilson and Erica Berchtold.
Having a robust environmental, social and corporate governance (ESG) agenda is fundamentally important to Big Red Group, on its mission to deliver an experience sustainably every second somewhere on earth by 2030. The leadership team are not only keen to lift the environmental consciousness of BRG's cohort of 100+ employees, but raise awareness and change behaviours within the wider community.
Through its network of 2200+ supply partners, Big Red Group seeks to increase sustainable product offerings, to provide consumers with more opportunities to choose 'good for the planet' experiences. As such, Big Red Group introduced RedBalloon 'Responsible Experiences Range', and Adrenaline 'Low Footprint' offerings in November of 2020, both of which have gained immediate and strong uptake.
And this comes as no surprise as statistics alone tell the story. Per a recent McKinsey 2021 global trends report, environmental innovation and 'green' purchasing is rising globally, while locally in Australia 87% of consumers are more likely to purchase products that are ethically and sustainably produced. The experience marketplace is no different, consumers want the option to buy 'feel good' experiences which tick the eco-certified box.
This puts an ESG agenda firmly front and centre for organisations wanting to remain relevant in the future not just to consumers, but also to attract the right talent, says Anderson.
"We started our journey as a business articulating our purpose right from the start. Communicating this business purpose to an employee is vitally important, as today's workforce expect it to mean something. They want to turn up knowing their work is impactful, and that they make a difference."
"A business needs to be authentic, to know what it stands for, why it's there, and what it's trying to accomplish. And in that context, an ESG agenda alongside a profit agenda is more and more important."
And for those organisations promoting a pure ESG agenda as their only purpose to be, Anderson says, "there's a word for those organisations, and that's defunct. You have to have profit. Businesses need purpose that allows both profitable and purposeful activity."
As Big Red Group continue to evolve its ESG agenda, based around 7 of the UN's 17 Good Life Goals, Anderson and Simson know there is still much to do. But they are hopeful that under their stewardship, they will shift conversations, inspire action and contribute to shaping a sustainable economy of the future. They will just take it one step at a time.
WATCH: David Anderson, Big Red Group's Group CEO provides insights into business purpose.

Big Red Group's Experience Oz powers Destination Gold Coast's 'Stay
23 March 2022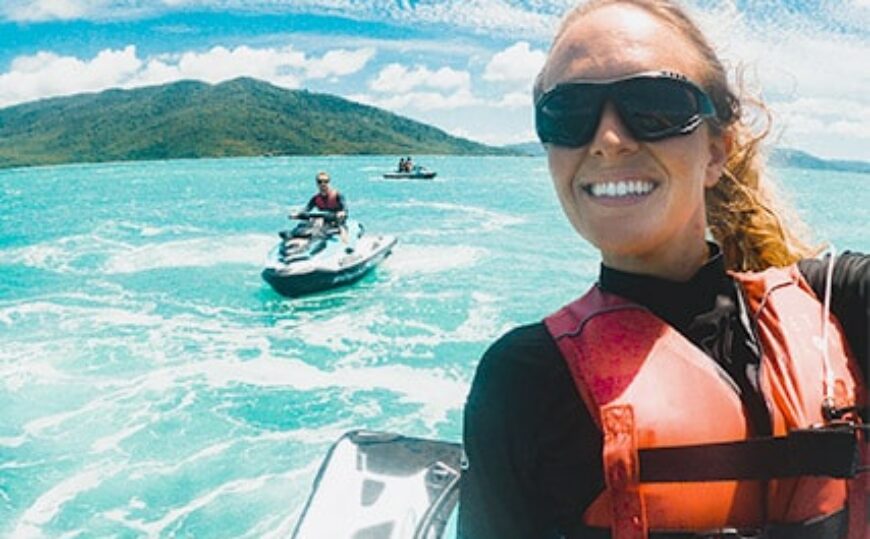 Adrenaline Partners with Tourism Queensland to Win Intrastate and Interstate
21 March 2022