Future of work in Australia
Empowering employees with choice
The new future of work has arrived, and BRG is leading the charge
The pandemic has changed the landscape of priorities for people. Many now value health, wellbeing, and family more than ever before. From home-based working, they have recognised the value of relationships, and embraced more balance into busy working lives.
BRG's team worked remotely for more than a year after the government announced a work from home program in March 2020. During that remote period of working, the team proved that they could still be effective, collaborative and productive, despite being physically apart.
In fact, the team delivered record results, with BRG currently up nearing 50% year to date, like-for-like, having delivered more than 800,000 customers and over $50m in revenue to its supply partners in 2020.
As such, BRG's leadership team challenged itself to imagine what the new future of work could look like, recognising that there was not one 'right way' for people to be their most productive. Seeing the pandemic as an opportunity to reshape the narrative around workspace, BRG commissioned an in-depth study involving industry experts, demographers and business leaders to provide thought leadership on what the 'new' experience of work could look like post pandemic.
The outcomes of the research helped BRG to shape its new workspace and adopt a hybrid model of working, launched in April 2021. BRG's progressive, futuristic and flexible approach to work further amplifies its inclusive and connected corporate culture.
As Madeleine Robins, BRG's Director of People & Culture explains, "our employees now have the freedom of choice – they choose how and where they do their best work, and we support them in their choice. Whether that be full-time in the new office, part-time hybrid working arrangements, or remaining fully remote. Our people have the autonomy to make the choice that works best for them."
The new workspace at 5 Martin Place Sydney will materially change the way BRG does business – the where, the how, creativity, and cadence – and is equipped with the latest technology to seamlessly 'virtually' integrate those who continue to work remotely.
This underpinned by a bespoke employee engagement program – Experiences @ Work which ensures people maintain connection and important cross team conversations even when working remotely. The unique program supports the industry BRG serves, and reminds the team of BRG's purpose – to shift the way people experience life.
The new future of work has arrived, and BRG is leading the charge.
Big Red Group's Experience Oz powers Destination Gold Coast's 'Stay
23 March 2022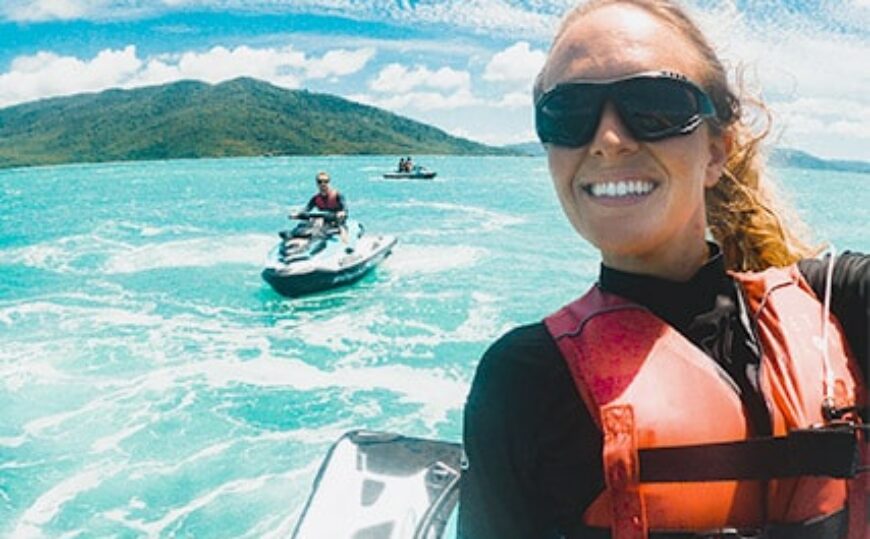 Adrenaline Partners with Tourism Queensland to Win Intrastate and Interstate
21 March 2022